Joined

May 26, 2006
Messages

145
Reaction score

0
This site, across Tremont street (in the inbound direction; this is where Tremont street charmingly turns right), is an empty lot being sold by the MBTA to the Mission Hill Neighborhood Housing Services organization, the same people who successfully developed the Brigham Circle space with the Shaws grocery store. See
http://www.missionhillnhs.org/parcel25.htm
.
The parcel (red) and an adjacent lot also in the works (purple). The green comments about nearby building heights are ominous foreshadowing for a discussion of what gets build on P25. It's not on the map, but Roxbury Crossing Station is across the words "Tremont St" (i.e. right across the street) from the red section.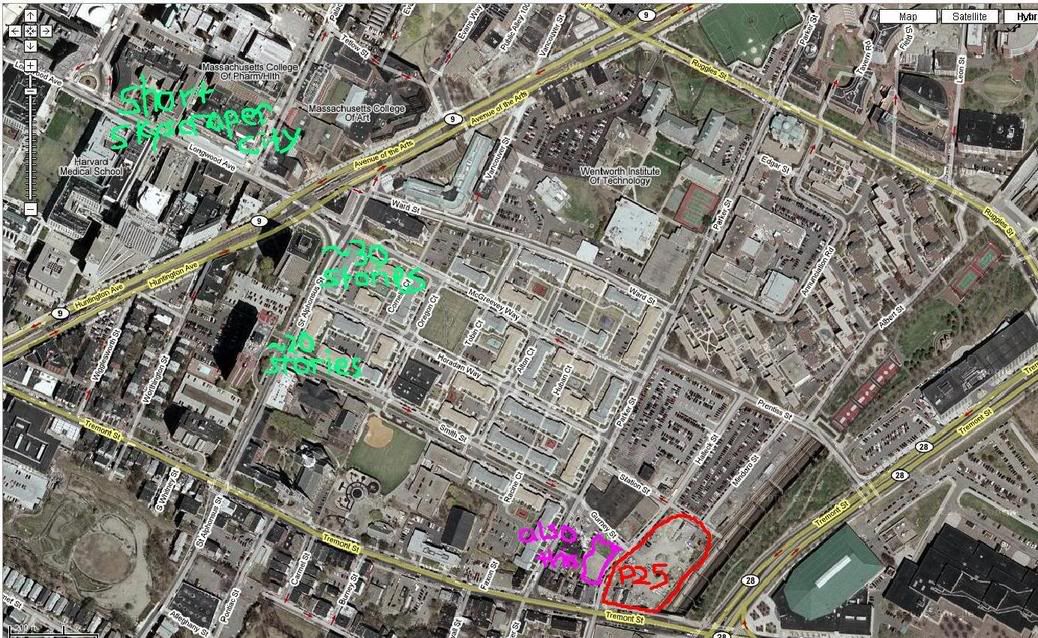 I'd like to call this area the Mission Flats, kinda like the East Bay flats in Oakland/Berkeley, because it's part of Mission Hill, but it's not on the hill.
Here are some pictures I took of the site, Feb 4, 2006:
P25 facing inbound, towards Northeastern.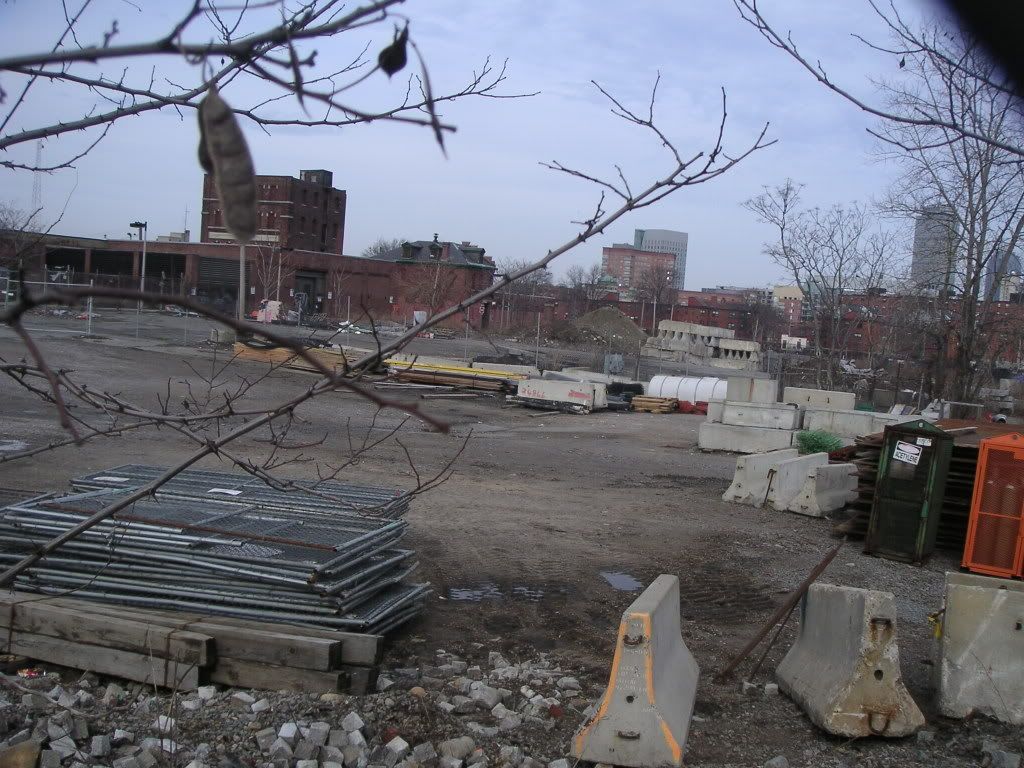 P25 facing inbound, towards Northeastern #2.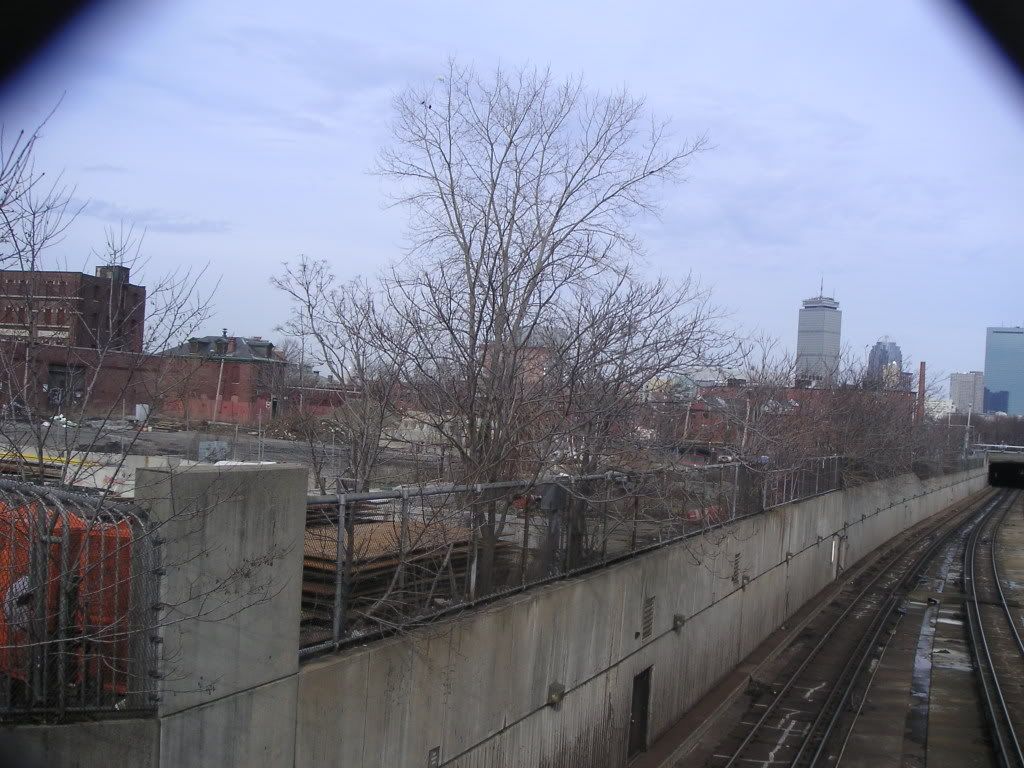 P25 facing outbound, towards Roxbury Crossing.
P25 facing outbound, towards Roxbury Crossing #2.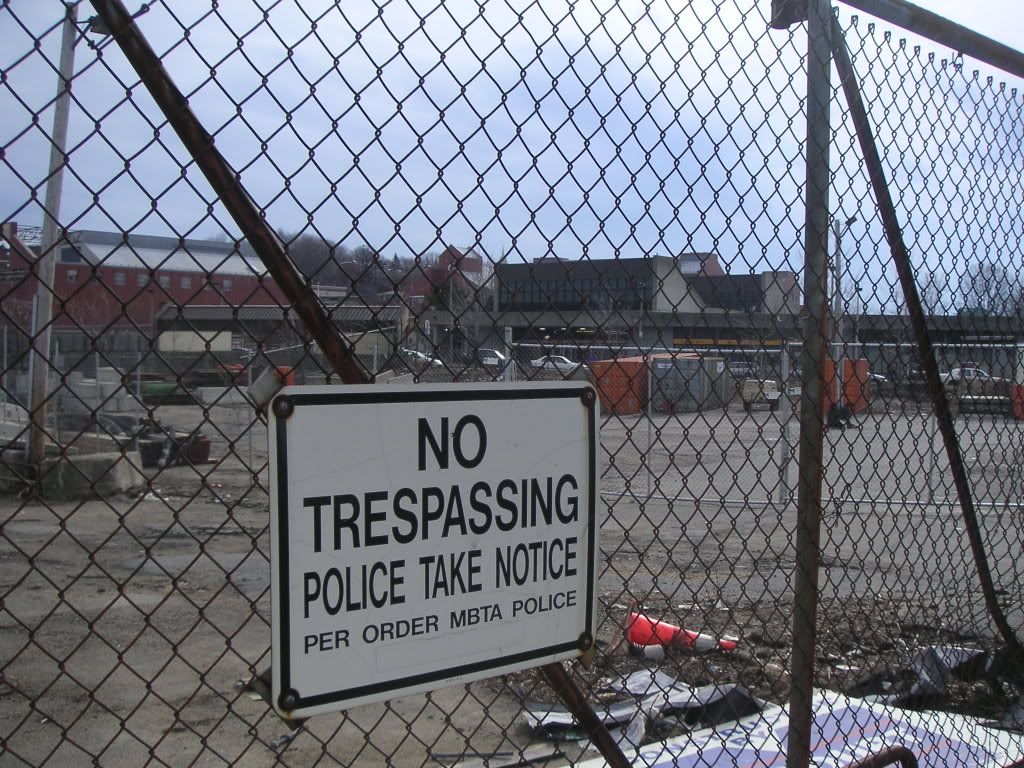 P25's current neighbor in the inbound direction. I believe this lot is owned by Wentworth, which plans to develop this and other lots within the next 10 years or so. P25 will soon be part of a rich urban fabric, not an oasis of life in a sea of parking lots.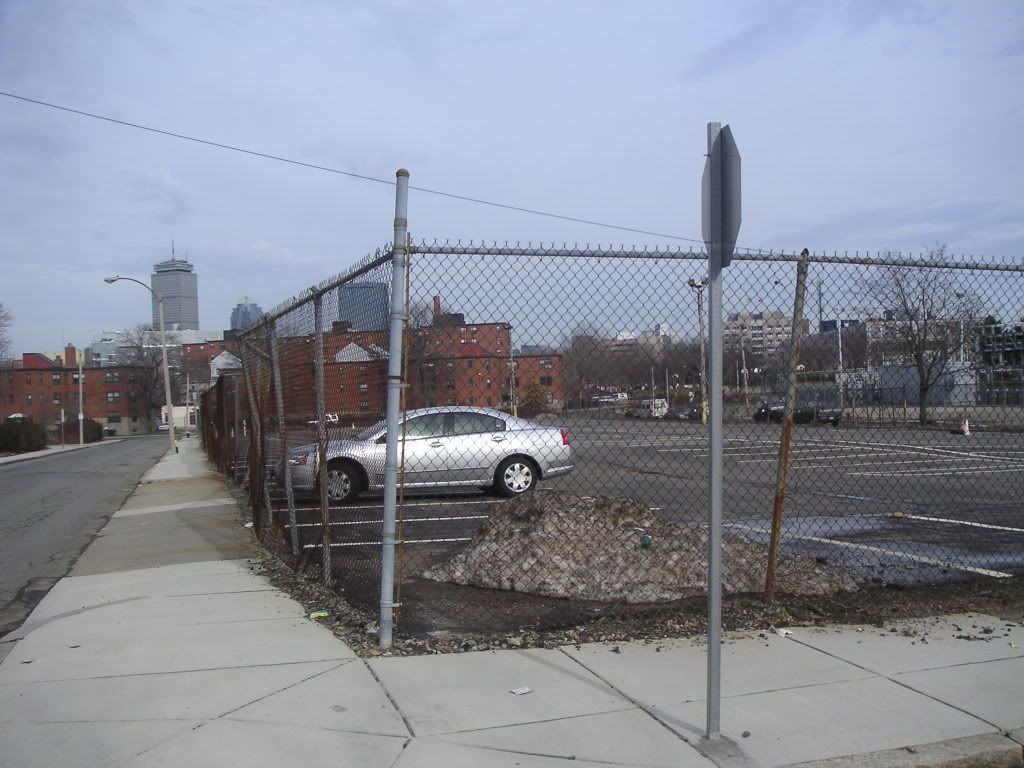 P25 Sidewalk. Ahh, blight.
Tracks (Orange Line + Commuter Rail/Amtrak) near P25. Not a very attractive feature, unless you're a trainspotter.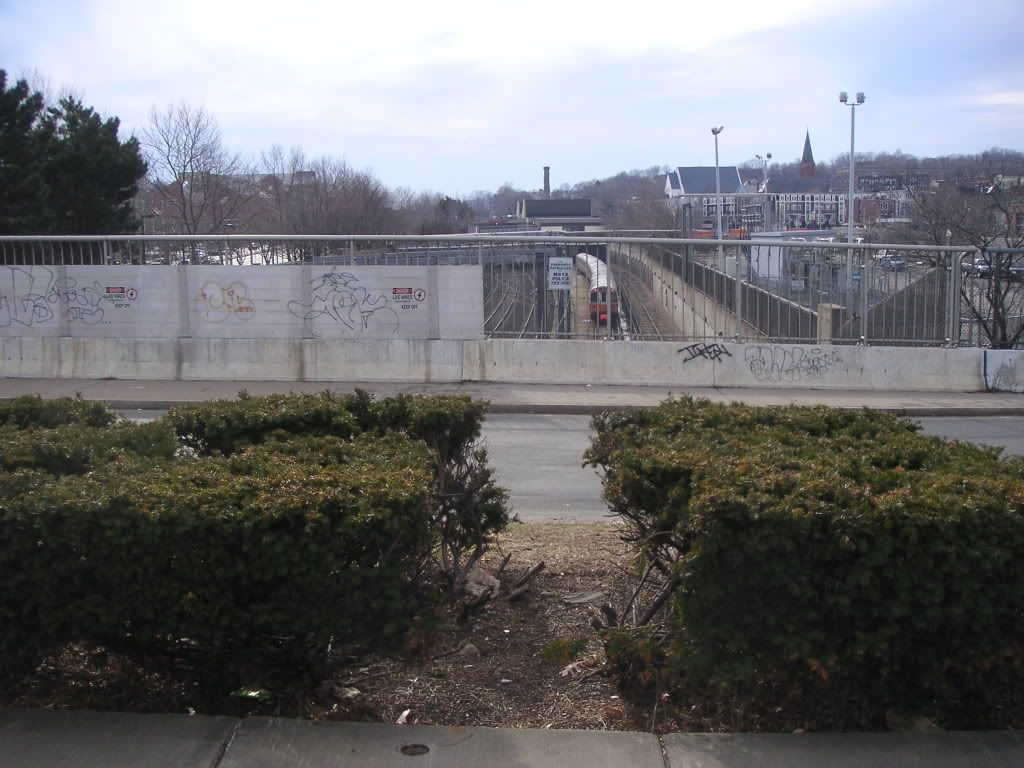 Tracks near BPD HQ. This is what the whole SW Corridor should look like.
I've now been to two of their charettes, most recently with I believe kz001ps or whatever his username was (he hasn't re-registered yet). The people there are very nice, and share a lot of concerns with a lot of us. They like transit- and pedestrian- oriented mixed-use development, ground-level retail, attention to detail in design, and affordable housing. However, there may be one point of contention: building height. The framework below (sorry, bad pic) is what the current consensus is.
As you can see, this is a very thoughtful, mixed-use scheme. The red is ground-level retail, as much as we feel can be supported. The yellow is housing. The blue is office space, likely to be filled by Wentworth or Northeastern. The purple is community space. The green is "green" space, which might be paved instead of grass (details to be determined). The blue dots are walkways. All parking is underground. The most clever feature I think is that they're using proffits from the office space to subsidize their own housing and the indie retailers they want. Another good one (my idea!
) under consideration is to fill the lot with
Zip Cars
to further reduce car needs, save on garage construction, etc.
However, as you can see, heights range from 3 stories along Tremont to 8 stories in the back corner. For such a well-located site, and in Boston's current housing market, I think it'd be a shame to build so small. So, I sent them a very polite email explaining why I think they should build 20-30 stories: mainly because there's that big of a need for affordable housing in Boston, especially near T stations, but also to help make the area vibrant, help support the retail, and get more people out of their cars.
They wrote back saying they share my concerns, especially regarding affordable housing, and that I should bring my ideas to the next meeting (July 1 I think). I'm excited that this might actually happen but also rather shy about the whole thing- standing in front of a potentially hostile group of people and telling them they really should do something they really don't want to... especially since I live not in their neighborhood but in Back Bay of all places. (Although I will be working at the nearby O'Bryant school next year and passed through there all the time when I was living in JP, so I'm not a total alien. Plus I like Mission Hill's vibe way better than pretentious Back Bay and would totally move there if ever it had the same bustle. How cool would that be to move in to a building I helped design?!?)
Anyways, my impression from the last meeting is that there would be some typical NYMBY reaction to tall buildings there. I recall two abutters very distraught at the possibility of having their views blocked- even pulling out zoning laws as a tool to keep the buildings short. I kinda want appease them ahead of time, maybe by offering them units in the new development with choice views in exchange for their current places and helping them move. (Not that they're mine to offer...) However, many in the community were also opposed, albeit not as vehemently, to higher buildings, because they would change the feel of the neighborhood. This is true. I (and at least some others there) think it would be a change for the better. We probably can't bribe the whole community, so I'm thinking we'll just have to make the feel seem as nice as possible and drive home the affordable housing and other more altruistic arguments.
I might be asking you guys for help on this. One thing would be to whip up some sketches or photoshop up something that would make something tall look as nice as possible. The image I have is of
Roosevelt Island
in NYC, a largely car-free community composed mostly of highrise appartment buildings and playgrounds, like a college campus for the real world. I could see the entire Mission Flats area from P25 up Tremont to Huntington over to Ruggles then eventually being built out like this, with maybe one or two small through roads. Of course instead of having RI's river views, this area would have to settle for being well-integrated with the rest of the city.
Also I'll keep yinz posted about when the next meeting is so anyone can come by and participate. It's a good time.