Joined

Jun 26, 2013
Messages

2,500
Reaction score

1,025
A few thoughts on the following map, from the PNF: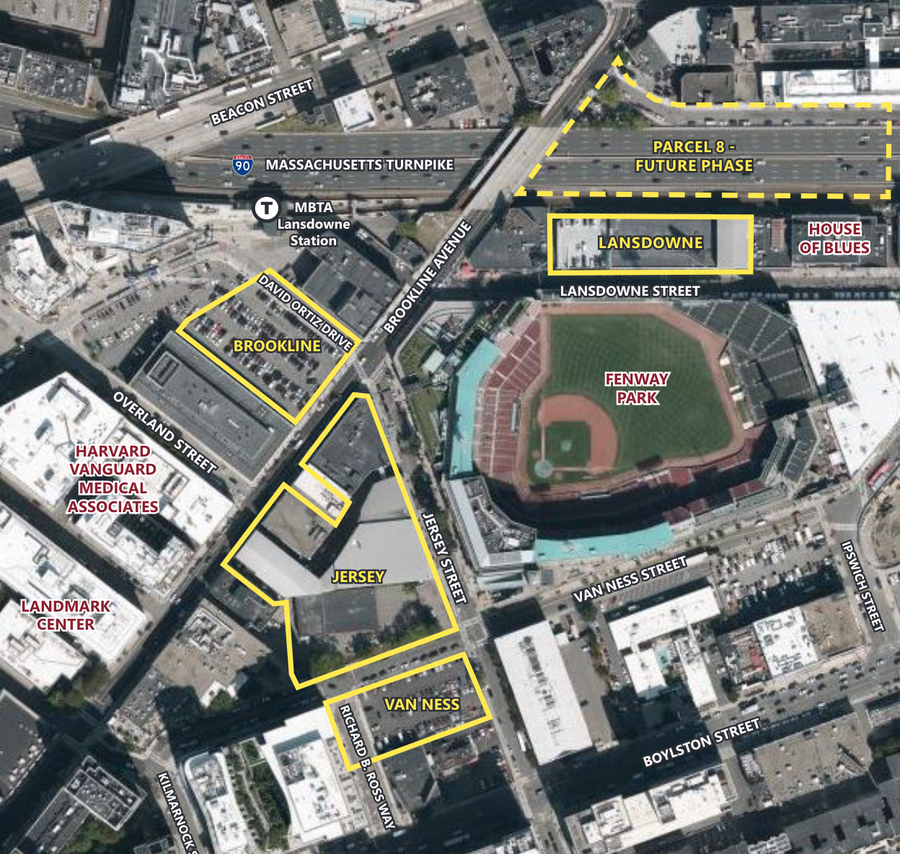 * The "Harvard Vanguard Medical Associates" and "Landmark Center" buildings are clearly mislabeled, with both being off by a block. There's an office / lab building (which is largely slated to be redeveloped) and a hotel in what's labeled as "Harvard Vanguard," the actual Harvard Vanguard is what's labeled as "Landmark Center," and the actual Landmark Center is the next block down to the SW.
* Interesting that the "Van Ness" block claims Richard Ross Way (and the "Brookline" block claims David Ortiz Drive).
* I really wonder what the behind-the-scenes negotiations have looked like with the only non-FSG and non-D'Angelo building that makes the notch out of the "Jersey" block:
96-98 Brookline Ave
, where "Fenway Johnnie's" is now. Is this project really going to totally surround that building, but not include it? That guy must be driving a hard bargain. Also how did that parcel come to be owned by someone else in the first place?
Last edited: