Joined

Oct 14, 2009
Messages

9,320
Reaction score

7,714
We all know there is limited space left in the city to build. For the most part we know what is going where. That being said there are still spots left that have no plans for redevelopment yet, and also some that are talked about but with no substance to what will actually happen. You can post in here what spots can be filled and with what. Even if the spot you propose has some type of plan in the works you can still post an idea that you think would be better fit.
Triangle parcel next to Government Center Garage. FAA height limit is high, will be next to 600' tower. Also would fill in one of the last gaps in the waterfront skyline.
Due to the support columns of the bridge I could only fit 2 platforms. The blue area could fit 3 towers going from short to tall stepping away from the waterfront. Retail along the street obviously.
3 parcel idea in the west end.
Extended greenway above pike.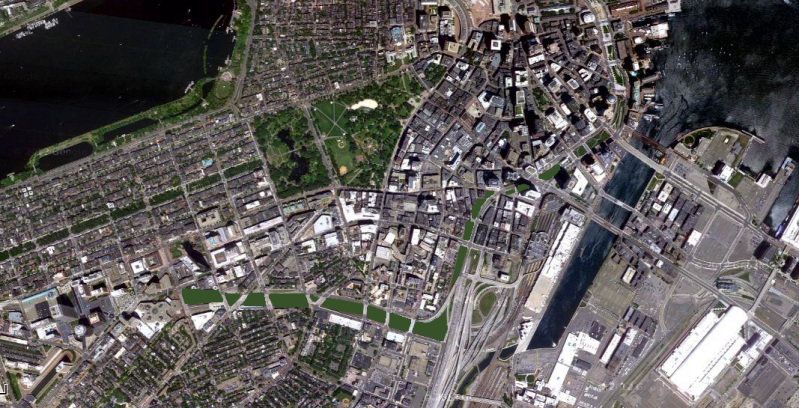 Fort point South Boston side street grid expansion.
Fort point expansion, with expanded southie street grid. Hudson yards type build over the tracks.
File these under not gonna happen...but cool
Another Hudson Yards type of development at south station with sunken tracks to expand the street grid.
Partial restoration project of the south bay/fort point channel.
Last edited: