Joined

Nov 28, 2011
Messages

413
Reaction score

26
Honestly, it's questionable whether it's even worth living in the US anymore. Nearly a quarter of the world's cases and twice the amount of India which is number 2 and half the nation still believing that COVID is fake and/or masks does not mitigate spread. 1/6 of the death occurred in the US. Given how nearly 75 million people voted again for this incompetent administration, this is the fate we deserved.

View attachment 9237

Source:

https://www.worldometers.info/coronavirus/#countries

And before someone response with a snarky comment like "Good luck finding a country better than the US", I'd jump on the next flight to Australia or New Zealand if I can, left handed driving be damned.
Whereas I certainly somewhat echo your sentiments wondering if it's worth it for my family and me to move back to the US (for a number of reasons), I'd be careful when you compare the Covid rate in the US to a place like India. To its credit, the US is one of the best countries in the world in compiling statistics, where India struggles on a number off fronts. As a result, there's a good chance India is underreporting.
It should also be noted that the US is 12th in the world for per capita deaths, behind countries like UK, Italy and Belgium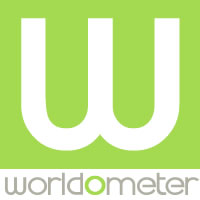 Live statistics and coronavirus news tracking the number of confirmed cases, recovered patients, tests, and death toll due to the COVID-19 coronavirus from Wuhan, China. Coronavirus counter with new cases, deaths, and number of tests per 1 Million population. Historical data and info. Daily...

www.worldometers.info
Australia and NZ have undoubtedly done a great job, but they're certainly helped good weather, sparse populations and no borders with other countries.
That doesn't, however, excuse the US' piss poor response to the pandemic. I feel a better lockdown at the beginning might not have reduced deaths in the Northeast, but could have prevented the rural areas from getting hit as badly as they were in the second wave.
Last edited: