Joined

Nov 2, 2010
Messages

8,234
Reaction score

4,768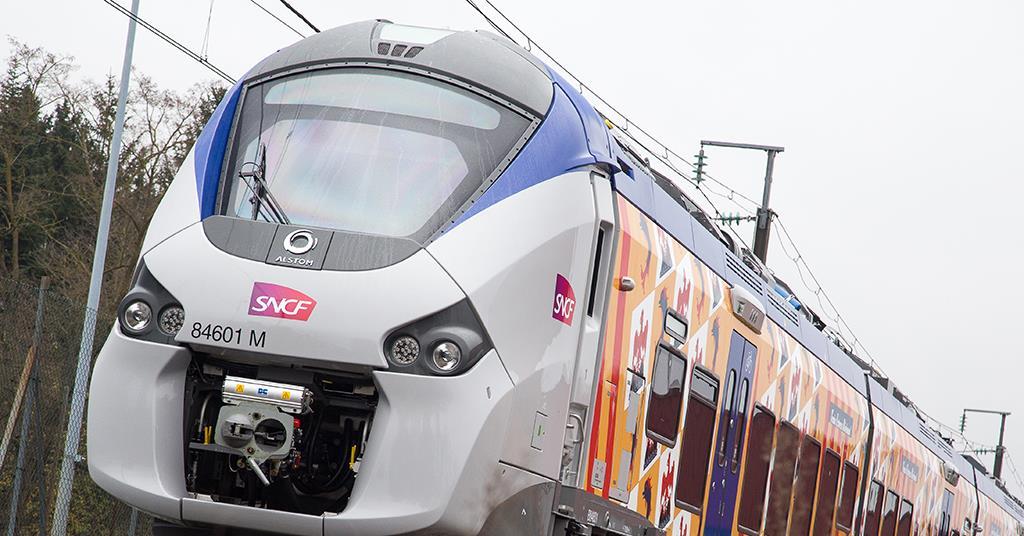 INDUSTRY: Alstom's proposed acquisition of Bombardier Transportation was approved by the European Commission on July 31, subject to full compliance with a number of commitments offered by Alstom. 'Thanks to the comprehensive remedies offered to solve the competition concerns in the areas of very...
www.railwaygazette.com
...and the last big North American rolling stock maker goes *poof*. EU antitrust commission approves Alstom purchase of Bombardier rail division after a long review process. The only antitrust concessions required were in each company's signaling and HSR divisions, and some "Buy Euro" assembly factory switcheroos. Signaling especially a big deal because these companies compete head-to-head in the PTC, CBTC, and train automation space. Deal was announced last year, but had to hold breath for this antitust gauntlet. Alstom made the deal on the rebound from Siemens' attempted buy of BBD Transportation collapsing a little over a year ago, and made it on grounds of fortifying EU dominance against the Chinese gov't-invested rolling stock makers who are undercutting everyone on bids. BBD is slimming down to just an aerospace concentration so they can live rent-free(r) off Canadian military and gov't-assisted airline contracts (TLDR: rest of world says good riddance, and "Good @#$% luck, Canada"...as BBD aero is several degrees deeper a military-industrial ward-of-state headcase than Boeing is to the U.S. gov't).
Won't affect the U.S. rolling stock market hardly at all, anyone's active/upcoming procurements at all...nor any of their LRT, HRT, or mainline rail product lines. There's some 1-on-1 competitive overlap in light rail between Alstom's Citadis and Bombardier's Flexity product lines which will be interesting to see how works out when it comes to which family gets further evolved to generation-after-this, but right upon first announcement of the merger last year Alstom said they were keeping both full-bore. I guess there's enough differentiation for that to matter. We could indeed be seeing either/or/both lineups bid for the formal Green Line Type 10 RFP, as it's pretty much them vs. current market leader Siemens vs. CAF vs. Kinki-Sharyo as the who's-who. BBD had some major on-time delivery stumbles with the Canadian Flexity Freedom that serves as template for their North American (and most Green Line-fitting) marketing. Toronto Streetcar's and Ion's (Waterloo/Kitchener LRT) fleets are performing well now that they're finally here, but there were massive delays in design teething and lots of contract penalty threats that had to be waved at them to finish the job. Alstom's probably going to be looking to tighten up the LRT div.'s quality control just a bit so they can put that ordeal behind them in time for BIG upcoming orders like the Type 10 bidding.
Bombardier is world #1 in commuter rail coaches by a mile...and North American #1 by a mile. Alstom really doesn't play much at all in that market, and their last attempt at U.S. commuter product, the NJ Transit/Metro North (west-of-Hudson) Comet V stainless steel single-levels from 2002-04, are chronic underperformers long since abandoned to dead-end lineage. So we'll continue to only see BBD-badged stuff bid in commuter land. Alstom does a lot of Euro EMU's, but majority of their stuff is made-to-order country-specific "Class" product for U.K. and French rail. They have a modular 'family' EMU/DMU now in the Cordia, but its market share is extremely lower than BBD's dominant Aventa and Talent lineups that got an earlier design start on the modular chunking. Propulsion guts for the MLV EMU that they're building for NJT and bidding for the T are Talent-derived, and if we instead wanted 'pure' rather than coach-hybridized EMU imports we'd probably be seeing a Talent derivative rather than a Cordia. They also have a much longer lineage of custom-build jobs.
BBD is much more dominant in locomotives, with their modular TRAXX series (U.S. derivative: ALP-4x's adopted en masse by NJ Transit) going head-to-head with Siemens' Vectron (U.S. derivative:
Sprinter
electric and
Charger
diesel) for world passenger dominance. Alstom has a very similar 'family' make in the Prima, sold as passenger electric/diesel/dual-mode or freight. But Alstom hasn't got anywhere near the market penetration of BBD. BBD hasn't had much luck expanding the ALPs' North American market share beyond NJT nor have gotten any takers for a straight-diesel version, but that can be chalked up to bad luck and Siemens being super well-organized for taking this continent by storm rather than quality/ubiquity of the source product. NJT's ALP's (both the electric -46A's and the dual-mode -45DP's) have pretty rock-solid service reps, and the TRAXX-derived guts in them are all kinds of dominant in Europe.
HSR trainsets, as the EU courts warned, have a lot of product overlap as there's a lot of different product on both sides of the merger competing head-to-head. Doesn't really affect us here as the dead-end lineage BBD Acela 1 bears little resemblance to anything widely used in Europe, and the Alstom Aveilas that Amtrak is adopting for the A2's are bulk-contracted to TGV design specs (France-spec)...and don't straight-on compete with BBD's big sellers catered to other parts of Mainland Europe (and trend more to EMU-based than TGV-style power car sandwiches like the Aveilas). The antitrust board was mainly concerned about the head-to-head HSR competition in the U.K. and Asia where there is quite a lot of product duplication, but as expected the antitrust resolution was rather toothless.
Both do lots of HRT business. BBD being much more world-varied because HRT still tends to be a built-to-suit market working off local (but overall relatively generic) specs rather than a case like LRT and commuter land where the modular 'family' makes now dominate. Alstom started off later and much more London Underground-centric with its HRT customers, but now has one of the world's most widely-used modular 'family' HRT makes in the Metropolis series. Used in 22 different cities, but except for some older-make Paris Metro rubber-tire stock the Metropolis skews heavily to Eastern Europe, Asia, and Southern Hemisphere because most Western Euro and North American legacy systems are still made-to-order. Bombardier has the dominant hand in recent orders, but they're suffering through the PR meltdown from the NYC R179's fiasco and have given the Chinese a wide-open door to make inroads because of the damage that NY carpocalypse has done to their rep. Probably no product-line changes in the combined company because HRT still trends so heavily made-to-order, but Alstom is DEFINITELY going to be cracking the whip on BBD's rapid transit quality control...which severely lags their still- consensus #1 good rep in commuter rail.