Joined

May 26, 2006
Messages

519
Reaction score

2,319
(The Hamilton and Counting House Mills)
Lowell doesn't get a great deal of attention on this forum, in spite of some of the major renovation and construction projects occurring there. I have Thundertubs from Skyscraperpage to thank for supplying 2009 photos of parts of the city. I've included photos I took last week to show how dramatically some areas have changed. These are just a few areas I found based on some quick internet research so I'm sure other areas have been renovated as well. But it's a start. I've also included some photos taken around the Downtown, focusing especially on Lowell's many mill complexes
You can view Thundertubs complete 2009 thread here
http://forum.skyscraperpage.com/showthread.php?t=165130
Appleton Mills, Hamilton Canal District, 2009
CREDIT: Thundertubs
2013
Hamilton Canal District,2009
Credit Thundertubs
2013
Hamilton Canal District, 2009
Credit Thundertubs
2013
2009
Credit Thundertubs
2013
It's amazing to me that this is the same building as above. Now being marketed as office space.
The rear of the building sits on a canal. Mill ruins have been stabilized and kinda preserved, though they looked far cooler in 09.
2009
Credit Thundertubs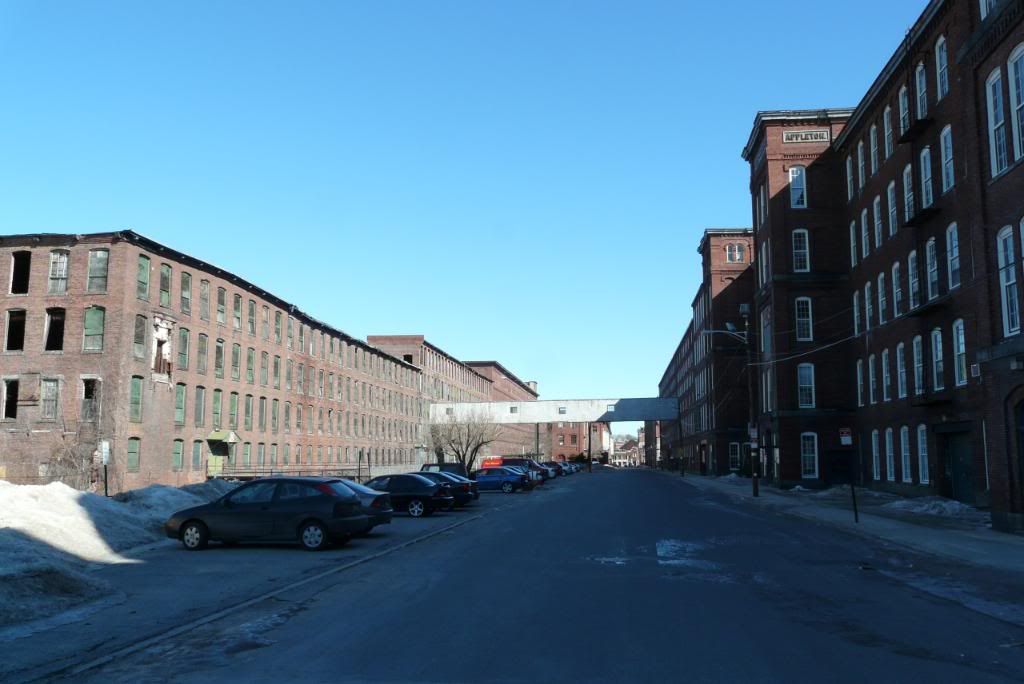 2013
From a higher perspective
2009
Credit Thundertubs
2013
The narrow little mill in the foreground has not been restored yet, though there are plans to convert it to housing. Part of the Hamilton Mill behind it has been converted into the Lowell Community Health Center.
2009
Credit Thundertubs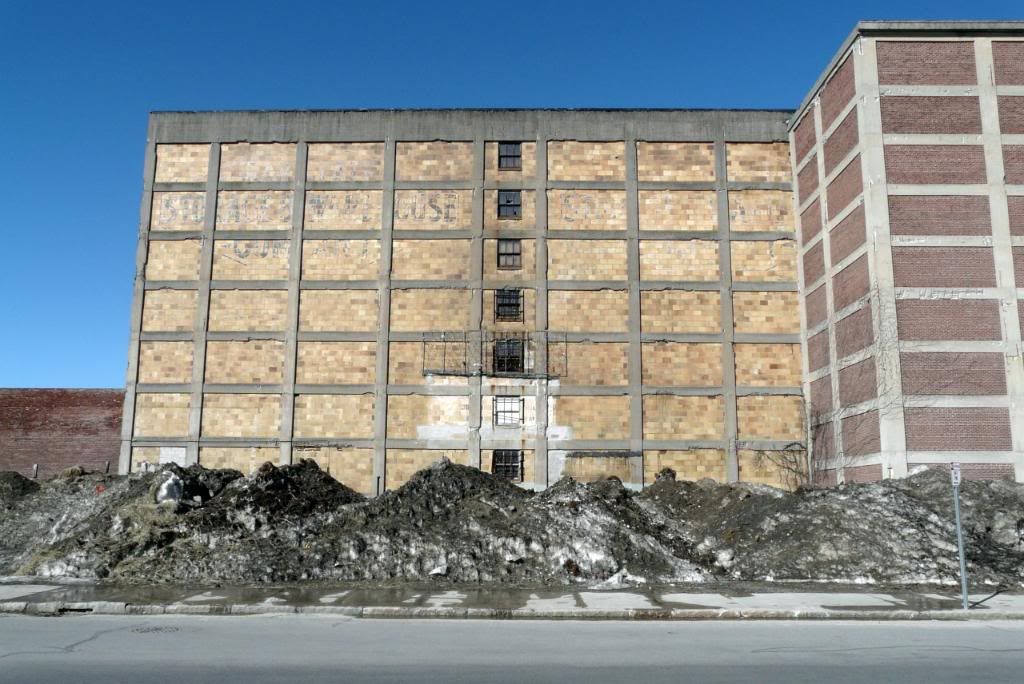 2013
The state has promised to build a courthouse here in place of the old cold storage buildings, demolished in 2009, though for now it remains a vacant lot.
2009
Credit Thundertubs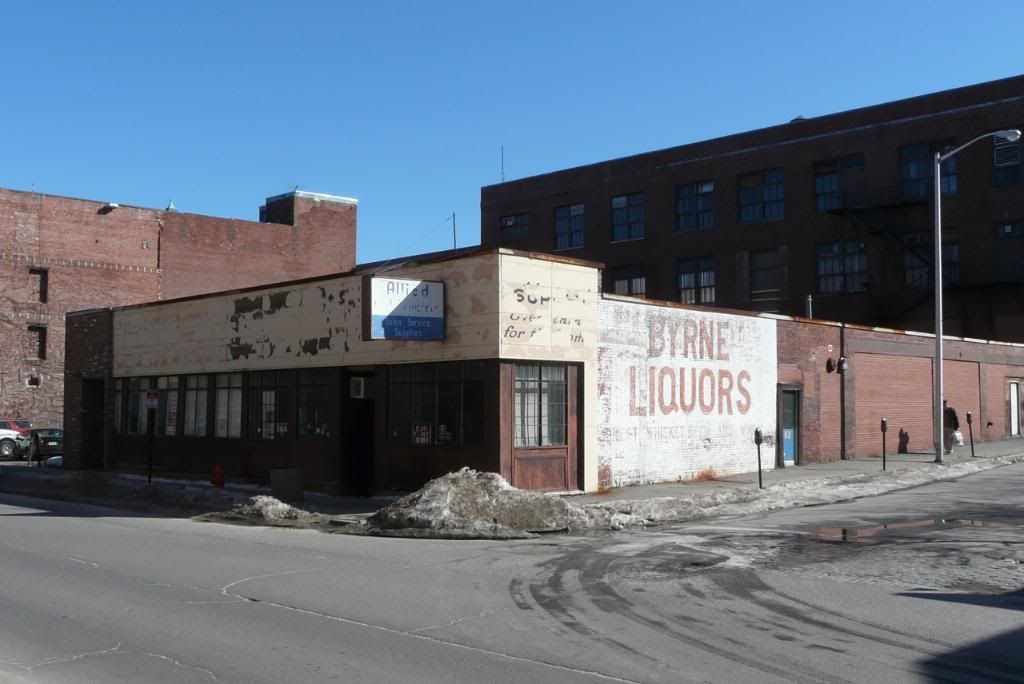 2013
Now an appliance store.
2009
Credit Thundertubs
2013
This gem of a building was restored into the permanent home of the Lowell Arts League thanks in large part to the work of volunteers. There's already a waiting list for studio space.
2009
Credit Thundertubs
2013
The mill ruins were replaced with an office building. Part of the mill's foundation and its water turbines were preserved in the building's basement which opens for some special events.
2009
Credit Thundertubs
2013
Public housing on right appears to have been turned into a church parking lot. I'm not sure if that's progress or not.
2009
Credit Thundertubs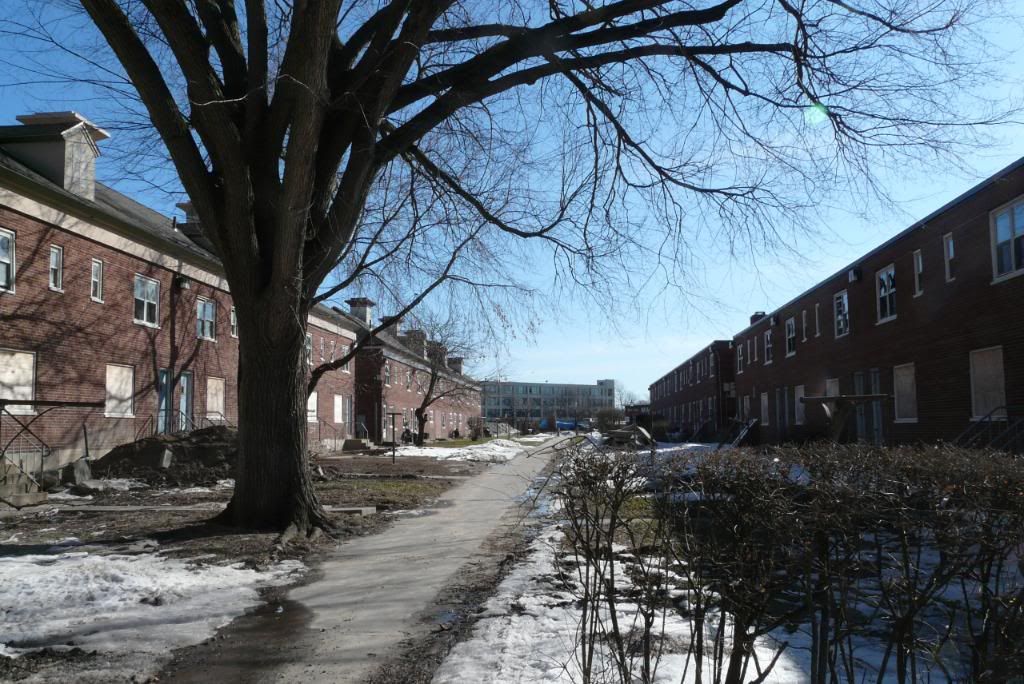 2013
All of the public housing in the Acre neighborhood appears to have been brought back to functionality, as in people were living there and there are no more boarded up windows. The buildings themselves do not appear to have been changed too significantly. Some streetscape improvements have been made.
Thanks to Google StreetView, we can see some more recent changes
2012 - Lawrence Mills
2013
The old stable and blacksmith shop of the Lawrence Mills complex is being converted to housing
Then there's the faster changes. Below is Father Morissette Blvd., a major arterial road built in the 1960's as an unhappy gift of urban renewal.
SUNDAY
THURSDAY

In a four day span, the city knocked out a traffic lane, built a bike lane and parking strip. This has been at least somewhat controversial. A parking garage security guard I met kept complaining about it.
To be sure, much of Lowell hasn't changed all that dramatically...
2009
Credit Thundertubs
2013
Merrimack River in Lowell
Pawtucket Falls
Lowell's Canals
DOWNTOWN CORE
Middle Street
Dutton St. Corridor
Merrimack Street
Sterling Street
Jackson Street
Prescott Street
John Street
Market Street
Central Street Corridor
Old Post Office, now Juvenile Court
Once a train depot, now part of Community College
The Mills
Today about 89% of the major mills downtown have been renovated. Below are 9 major mill complexes in varying states of repair either downtown or immediately adjacent to it - the Market, Hamilton, Wannalancit, Lawrence, Merrimack, Appleton, Western Canal, Massachusetts and Boott Mill Complexes.
Market Mills
- Most of the buildings are now renovated. The boiler house is now essentially ruins and a small mill ancillary building looks in rougher shape. Everything else looks good.
Hamilton Mills
- Maybe 40% renovated. Two mills have been converted to loft condominiums. There are firm plans to convert another, one of the oldest mills still standing, to housing. A small part of the largest mill in the complex has been converted to the Lowell Community Health Center. The rest of the building looks in rough shape.
You can see exactly where the renovated section begins here.
I'm not what sure this building was, but it's located directly across the street from the complex.
Boott Mills
A significant section is now being converted from manufacturing to housing and offices.
Wannalancit Mills
- Entirely renovated. There's a brewery here as well as mostly offices.
Lawrence Mills
A big chunk of this complex was lost to a huge fire in the 1980s. The rest of the buildings have been or are being converted to loft condominiums. In some ways, the fire helped in that it gave the area a lot of nicely maintained green space to enjoy on the riverfront, which is somewhat rare in Lowell.
While this project is still a work in progress, it looks like they're doing a beautiful job restoring it.
Merrimack Mills
This huge complex was pretty much entirely demolished in the 1960s. One small building is now Cobblestone's Restaurant and the ruins of another line a parking lot. The Tsongas Arena now occupies part of this area.
Damn you Urban Renewal
Western Canal/Dutton Street Mills
On the periphery of Downtown, this complex is a mix of renovation and decay. The largest mills have been converted to housing and studio space for artists. The others are in very different states of repair, many surrounded by really old cars.
Massachusetts Mills
- Half renovated. Three major buildings have been retrofitted into housing. Three other buildings are barely standing. Unfortunately I didn't get any very good pictures of this area. This building is part of the complex.
The unrenovated portions of the complex, located right where the Concord River meets the Merrimack, look much like they did in 09 if not worse.
Credit: Thundertubs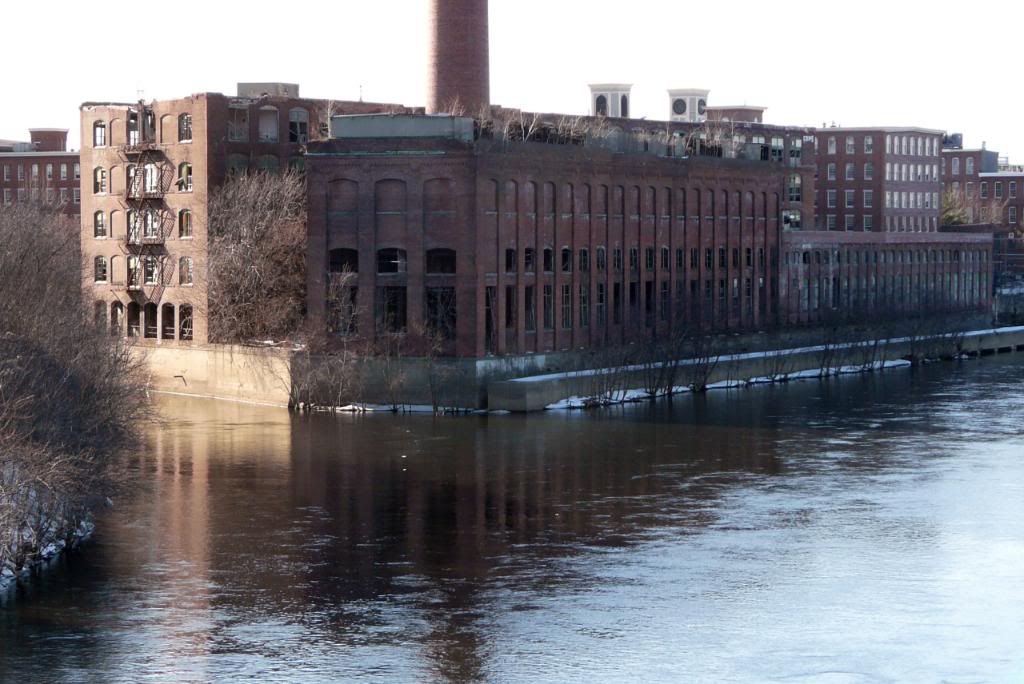 Appleton Mills
Thanks to the recent Hamilton Canal District work, this complex has been beautifully restored. But the overall redevelopment project is very much a work in progress.
Lowell is apparently optimistic enough about expanding trolley service here that they built rail on the newly constructed bridge
Two ambitious guys are converted this mill into a hipster-centric development, featuring offices for startups, artist studios, an English manor style lounge and library, restaurant, and an independent theater (
Source
)
Thanks for viewing.