Joined

Aug 14, 2006
Messages

7,588
Reaction score

532
I think everyone (including myself) vastly underestimated the foundation work required for the tower. I guessed it would be using the existing but with heavy modifications. Looking at the video it looks like it's going to be almost completely new foundations, and foundation work is not quick work on the best sites. Never mind being this close to the water, constricted site, and vibration of trains & traffic nearby.

I'd also wager that there will be some decent archaeological finds on this site.



The red ones are new foundations for the tower. In the video, when it rotates from the waiting area side to the Atlantic Ave view, you can see the red foundations extending into the ground, which would indicate them being new. This is also likely the reason certain platforms are getting shortened and the construction area is laid out the way it is.
bobthebuilder -- I think you covered it all
my only exception would be the archaeological part -- there might be some old cans of spam or something which the folks building South Station about 120 years ago left behind -- but not likely much of significance -- the site prior to South Station was mud flats which were filled when the South Station was constructed circa 1897-1898
images from Boston Atheneum Collection originally by the Boston Terminal Company [owner / builder of South Station]
054- Excavating for Sheet Piling on Summer Street. In the South Station Collection [Boston Atheneum] 1897
062- [General View of the Work – from the intersection of Summer Street and Atlantic Avenue]. In the South Station Collection. [Boston Atheneum] 1897
087- [Section of Subterranean Areas and Footings]. In the South Station Collection.[Boston Atheneum] 1898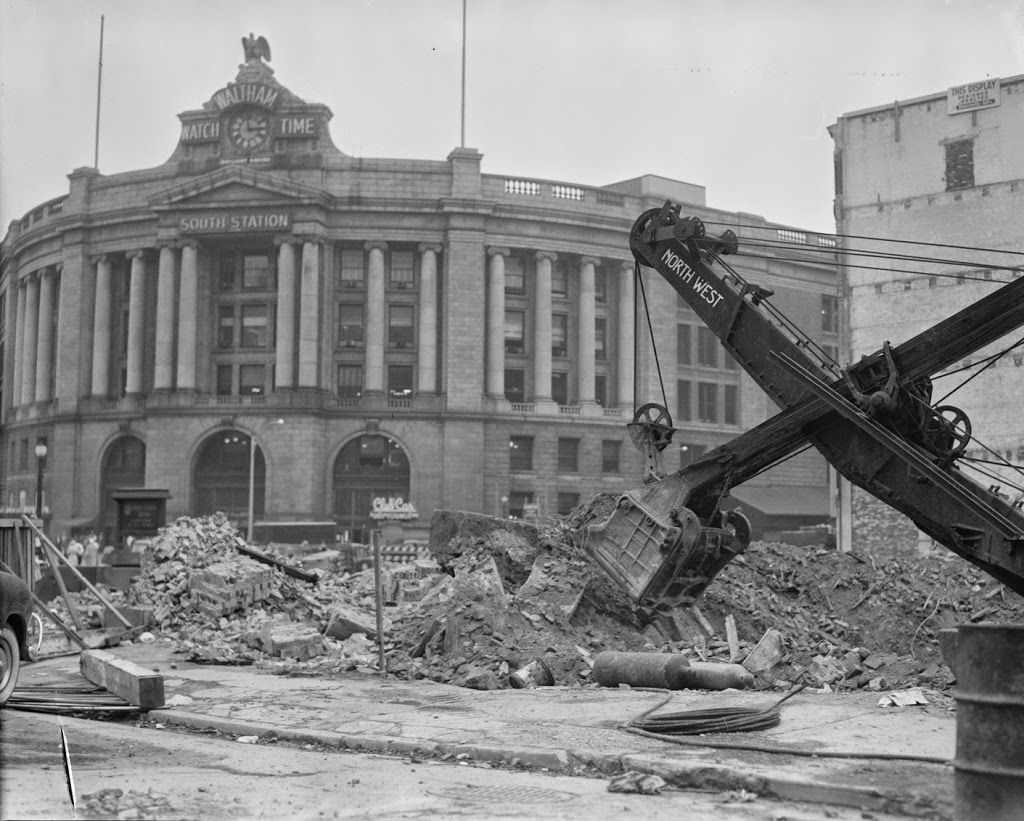 circa 1898
circa 1904