A second parcel of the Reactory Biopark is under agreement to be developed by Galaxy Life Sciences, who would be builder and landlord of a $50 million property. Construction is said to complete in 2022:
Source: WBJournal
There's a flashy video of the proposed research/ manufacturing facility, but it's not clear to me if that is the final design.
A sister company of Galaxy redeveloped the old WRTA trolley yard on Grove Street into a type of strip mall and its design is - shall we say - more utilitarian.
Article in WBJ: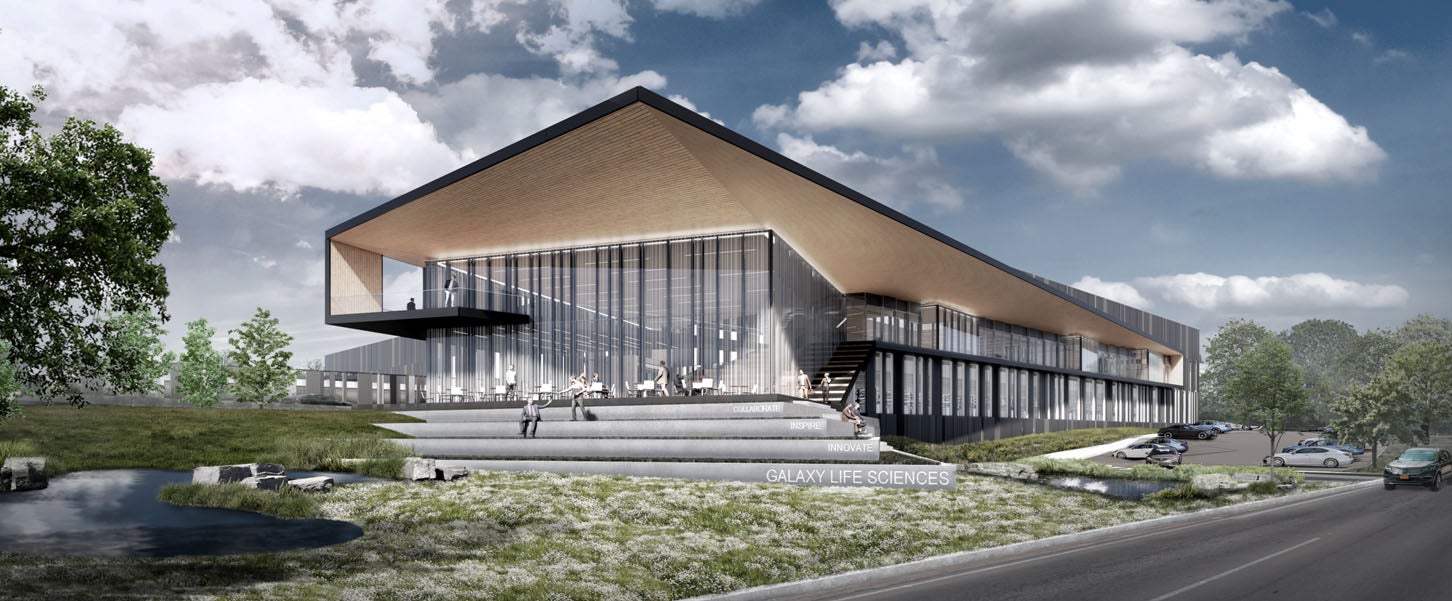 Galaxy Life Sciences, a sister company to the developer of the Trolley Yard retail complex in Worcester, on Friday evening announced plans to spend at least $50 million to develop a biomanufacturing facility at the 46-acre Worcester life sciences campus The Reactory.

www.wbjournal.com