Joined

May 26, 2006
Messages

514
Reaction score

2,222
It's been six months and every single metric has gotten worse.
What is most frustrating to me about the MBTA under Eng is that:
a.) They don't seem to be in a particular hurry to implement repairs to reduce slow zones...
MBTA GM's measured approach to spending: 'It's important I spend it in the right place'
https://www.wcvb.com/article/mbta-g...aring-spending-money-system-repairs/44350922#
After a series of accidents and breakdowns, including a Green Line trolley derailment just two weeks ago, lawmakers wanted to know why out of the $378 million they've approved for improvements to the T, less than 30% has been spent so far.

"As important as it is to spend it all quickly, it's important that I make sure that I spend in the right places," Eng said. "So that's one of the reasons that we're taking a measured approach in how we do this."
and b.) There is no answer, not even a very general ballpark, when asked for a timeline when the slow zones will be eliminated or at least substantially reduced...
'Little by little': MBTA GM Phil Eng talks hiring sprees, slow zones and beer
https://www.wbur.org/news/2023/08/0...f-attrition-radio-boston-interview-newsletter
"Each time we go in, we're tackling different components," he said of

the upcoming diversions on the Red Line

,

declining to give a timeline on when all speed restrictions there would be eliminated

. Instead, he said they're being lifted "little by little."
MBTA slow zones remain a 'moving target,' general manager says
Slow zones have been a big complaint among riders.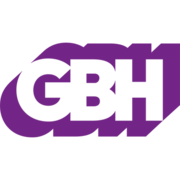 www.wgbh.org
Speaking on Boston Public Radio, MBTA General Manager Phillip Eng said the transit agency has a general idea of when they'll be "tackling things," but he was reluctant to share a timeline as to when the speed restrictions might lift.
Clearly the T has the attention of Beacon Hill with all of the recent bad headlines. Tell them what it's going to cost to fix this, and how long, with a certain amount of funds, it will take to fix them. It doesn't have to be a specific date, but by now they should have some idea of the extent of the problem and the resources/funds needed to address it. If the MBTA said it would take a billion dollars and five years, then we can at least start to have a conversation. We can't even discuss this in any kind of informed way based on the lack of any coherent answers from the T.